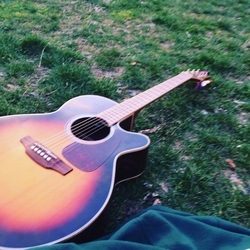 Excited to announce I am currently working on my first real album! It will be completely DIY and homemade by myself. This stuff has a huge learning curve... but it's worth every second I put in. I've read, watched, listened, and learned so much to get to where I am.

I just finished (finally) tracking the sick guitar in "In Cursive." I can't wait to get the vocals in and play with the percussion.

What songs do you hope end up on my album? There's room for 10. What do you want to make the cut?

Comment below!!